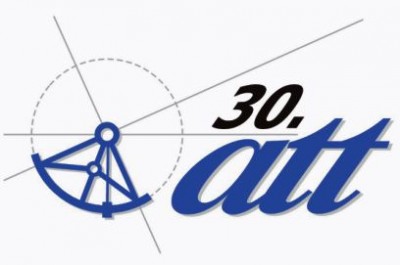 The ATT is Europe's biggest exhibition especially for amateur astronomers, presenting state-of-the-art telescopes and accessories. It is the place where manufacturers and experienced amateur astronomers from all over Europe come to share their thoughts.
Sky-Watcher was presenting new 2014 products on its stand: the Dob18, the ED mount and the Star Adventurer mount.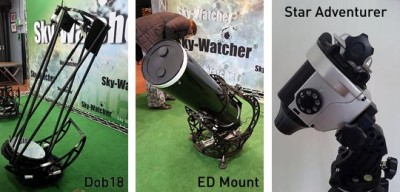 The Dob18 is unlike previous dobsonians created by Sky-Watcher. The entire structure is using a skeletal
like design to save on weight. The primary mirror design provides fast
cooling and light weight! The primary is 2″ in
thickness and has a focal ratio of f/4.12 producing a low eyepiece
height! Please
remember this is still a prototype.
The ED mount is a revolutionary equatorial mount designed for newtonian astrographs. The ED mount can track past the meridian without the need to flip the RA axis (like on German equatorial mounts) and is far more compact and sturdy than any fork mount.
Last but not least the cute Star Adventurer mount was the little star of the show. This equatorial mount designed for deep-sky large field photography and time-lapse animations supports up to 5kg. payload and can be configured for a multiple of roles.